So having gotten Generations Rhinox a while ago, I really wanted his chain guns of doom to be more show accurate and decided I'd share the results.
Sorry the picture turned out a bit fuzzy but I think it still shows the paint I added well enough. I think it turned out pretty well.
While I had the paint out, I decided after all of these years I also really wanted TM2 Cheetor to have his spots and paint some other details on him. He just looked so plain standing next to Rhinox. So I did a little work on him as well:
Beast Mode: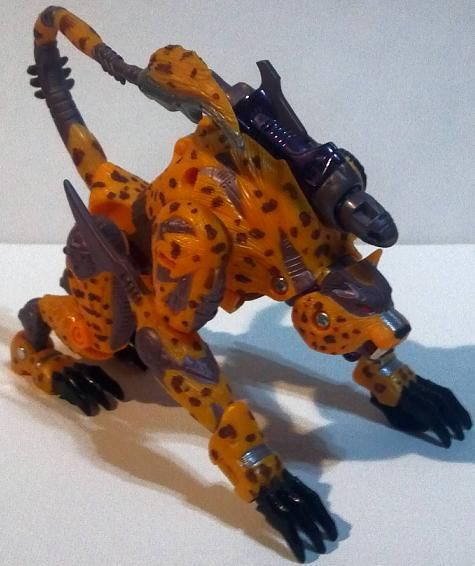 Robot Mode: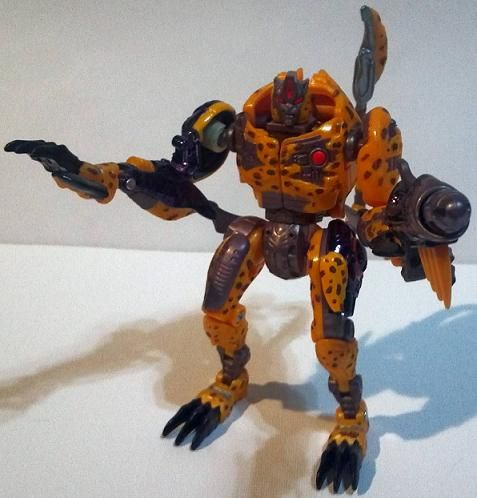 I was kinda nervous about painting the spots, in trying to make them look as natural as possible. I think the figure looks so much better and more like a cheetah...sabertooth thing. I would have liked to have done a few more details on the robot face, but I decided that was just too small for me to do accurately. Overall, I'm pleased with the results.